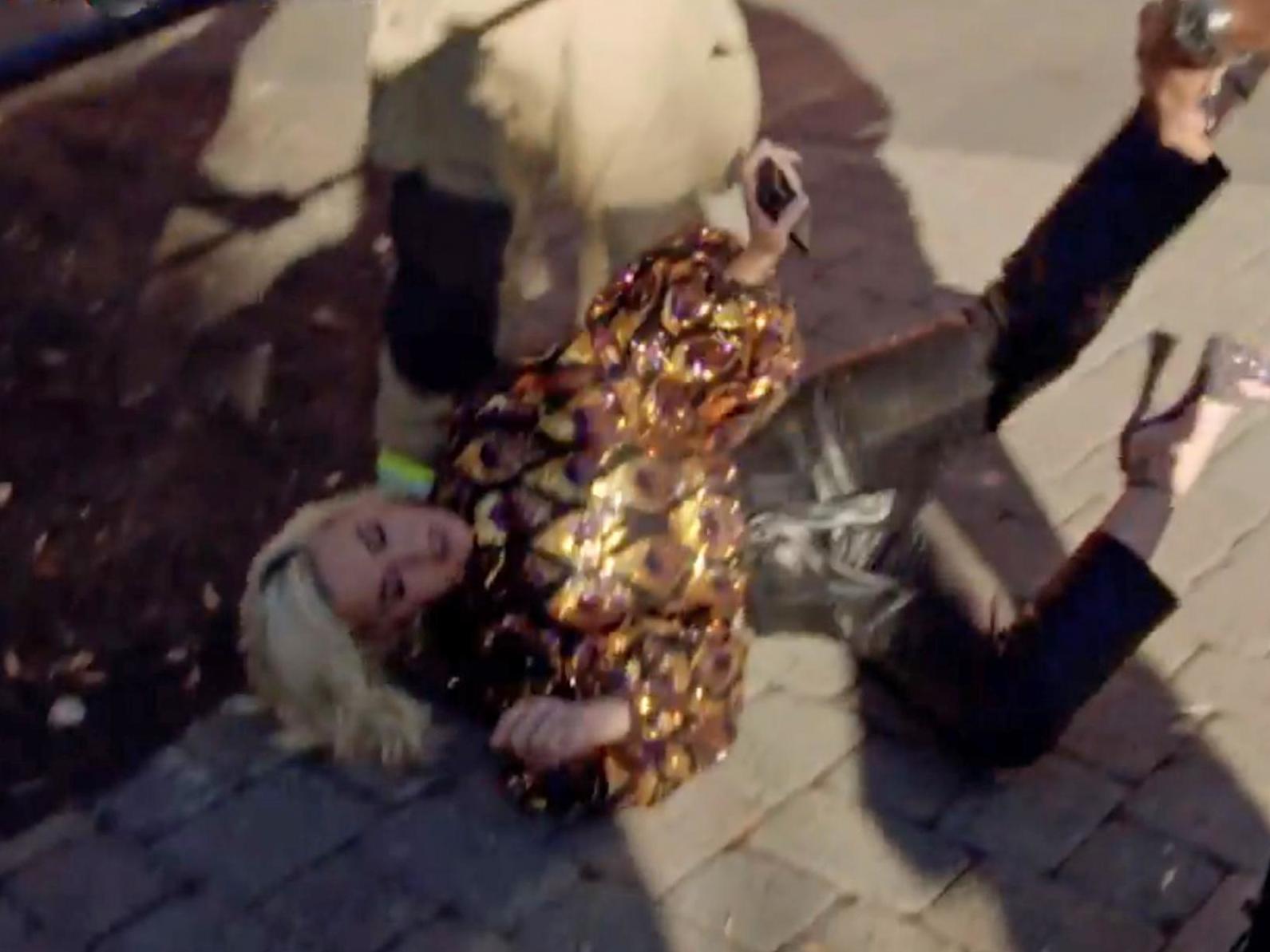 Katy Perry has thanked the emergency services for coming to her aid after she collapsed on American Idol following a gas leak.
The singer was filmed falling to the ground after inhaling fumes while filming the current series of the talent competition.
In the footage, sirens could be heard as emergency services rushed to the studio.
Perry has now thanked them for helping her, writing on Twitter: "Big shout out to all of our first responders around the country – thanks for risking your lives every day… and all night long." 
She posted the message alongside a video of herself hugging one of the first responders and saying: "You saved me!"
Perry also shared another clip, where she can be seen texting while lying on the ground. "Me alerting the group chat about drama in real-time," she joked.
The singer was recently at the centre of a controversy after being named the ambassador for the British Asian Trust, with some accusing the star of encouraging "white saviour" complex.
When her post was announced, Perry revealed that Prince Charles, who appointed her, had asked her to sing to his plants.