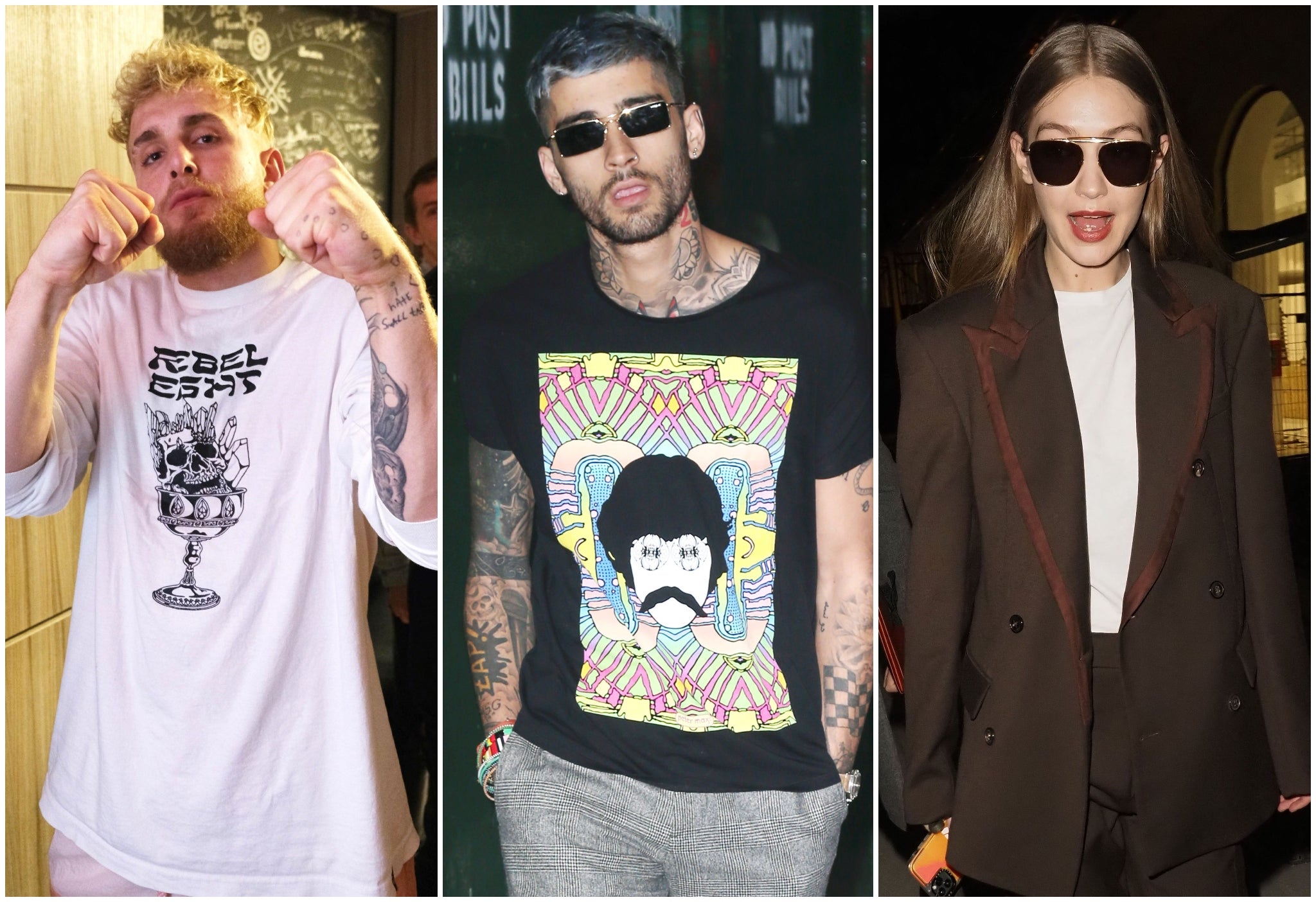 Jake Paul attempted to engage Zayn Malik in an online feud, after the singer allegedly told him to "f*** off" as they attended the Tyson Fury v Deontay Wilder match in Las Vegas. 
The YouTube star, 23, tweeted a string of grievances against the former One Direction member, claiming Malik was "rude to him". 
"Almost had to clap up Zane [sic] from 1 direction because he is a little guy and has an attitude and basically told me to f*** off for no reason when I was being nice to him," Paul tweeted. 
He added: "Zane ik you're reading this… stop being angry cause you came home alone to ur big a** hotel room hahaha."
"Bro he literally started yelling and freaking the f*** out," he claimed, alleging that Malik had shouted "you wanna test me mate?" at him.
"Lol I feel bad for childhood stars," he wrote.
Malik has yet to respond, but his girlfriend, model Gigi Hadid, tweeted: "Lol cause he doesn't care to hang w you and your embarrassing crew of YouTube groupies…? 
"'Home alone' with his best friends like a respectful king cause he has me, sweetie. Unbothered by your irrelevant ugly a**. Go to bed…" 
At the time of writing, Hadid's response had received more than 50,000 likes. 
Malik released his latest album, Icarus Falls, was released in 2018 to positive reviews.