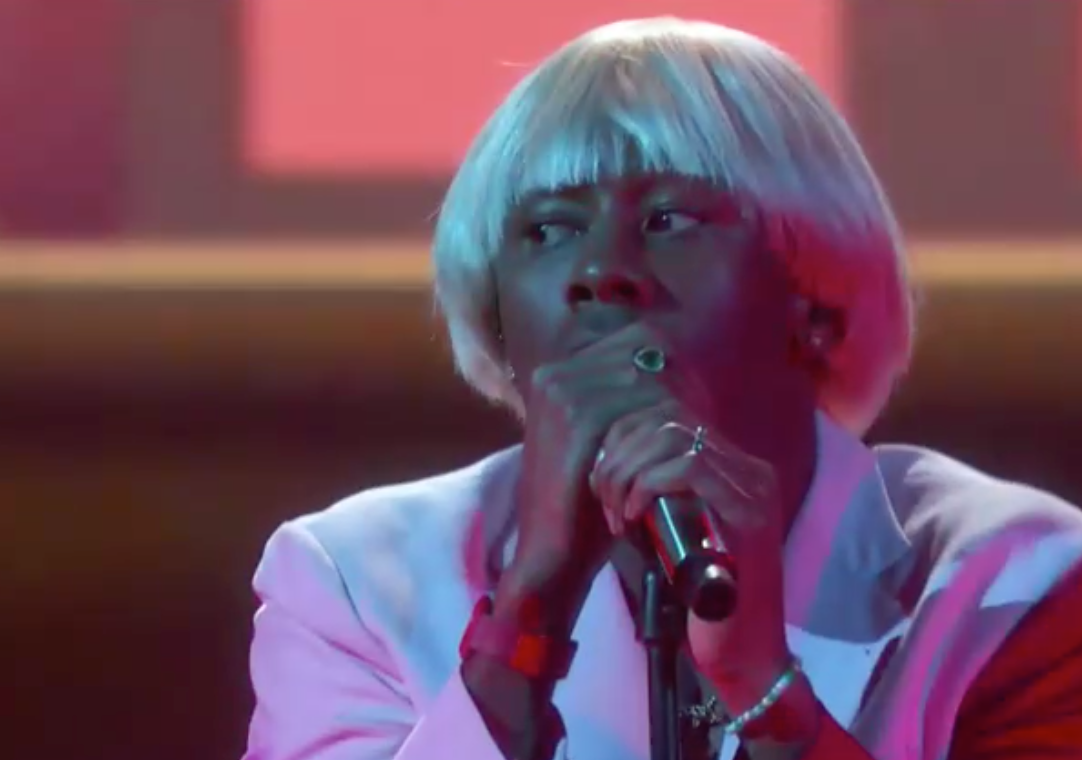 Jaden Smith has congratulated Tyler, the Creator after the IGOR rapper won his first-ever Grammy for Best Rap Album. 
The artist, who also performed at the ceremony at the Staples Center in Los Angeles, accepted his prize and thanked a number of people, including his mother who went up on stage with him. 
Shortly after the win, Smith, who has previously teased fans about the nature of his and Tyler's relationship, tweeted: "My boyfriend just won a Grammy."
During a performance at a festival in California in 2018, the 22-year-old son of actors Will Smith and Jada Pinkett-Smith addressed the crowd at Camp Flog Naw during his set.
"I just wanna say Tyler, the Creator is the best friend in the world and I love him so f***ing much, and I wanna tell you guys something," the rapper and actor said.
"Tyler doesn't wanna say, but Tyler is my motherf***ing boyfriend, and he's been my motherf***ing boyfriend my whole motherf***ing life. It's true! Tyler is my boyfriend."
Tyler was seen in the video laughing and shaking his head. He later replied to Smith's tweet: "Hahaha you a crazy n***a man."
The 62nd Grammys also included performances by artists such as Lil Nas X, Billie Eilish, Lizzo, Usher and Aerosmith with Run-DMC. 
Follow our Grammys liveblog here.