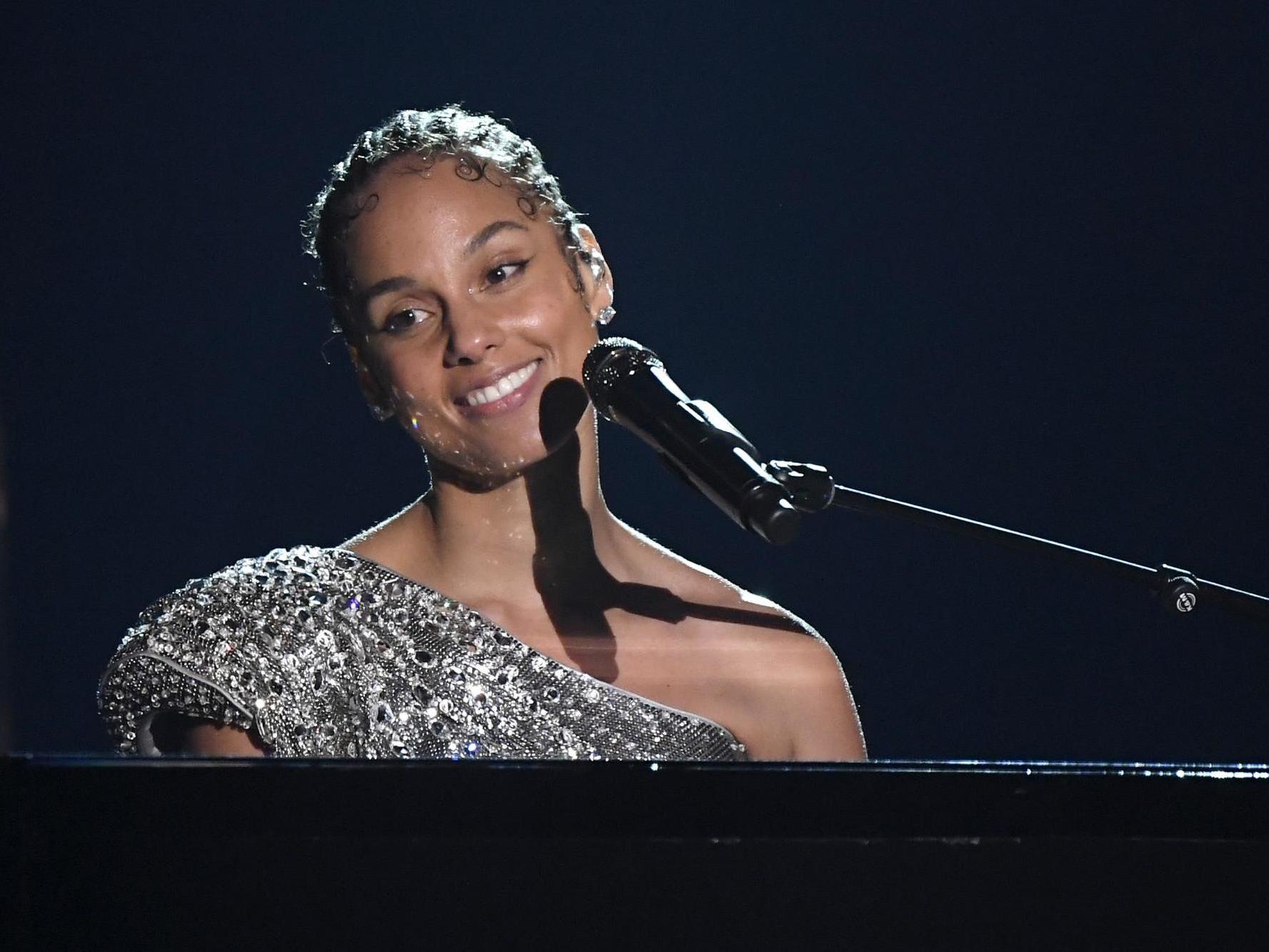 Alicia Keys took a jab at Donald Trump's impeachment as she opened the Grammys on Sunday night.
The singer returned as the host of the evening inside Los Angeles's Staples Center.
She performed a song referencing various events that unfolded over the past year, including the impeachment proceedings currently underway in the US.
Keys also urged rapper Cardi B to get involved, singing: "Commander in chief impeached/Ya'll get out/Let's bring Cardi B."
She added: "Cardi, can you please show these people what to do?"
Cardi B suggested she might want to take up a political career earlier this month when she tweeted: "I do feel like if I go back to school and focus up I can be part of Congress.I deadass have sooo much ideas that make sense.I just need a couple of years of school and I can shake the table."
Both Keys and Cardi B have ​criticised the US president and his policies.
Earlier in the evening, Keys and Boyz II Men delivered a moving tribute to Kobe Bryant, who died earlier in the day in a helicopter crash along with his 13-year-old daughter Gianna.
You can catch up on the biggest talking points of the ceremony here and view a full list of winners here.