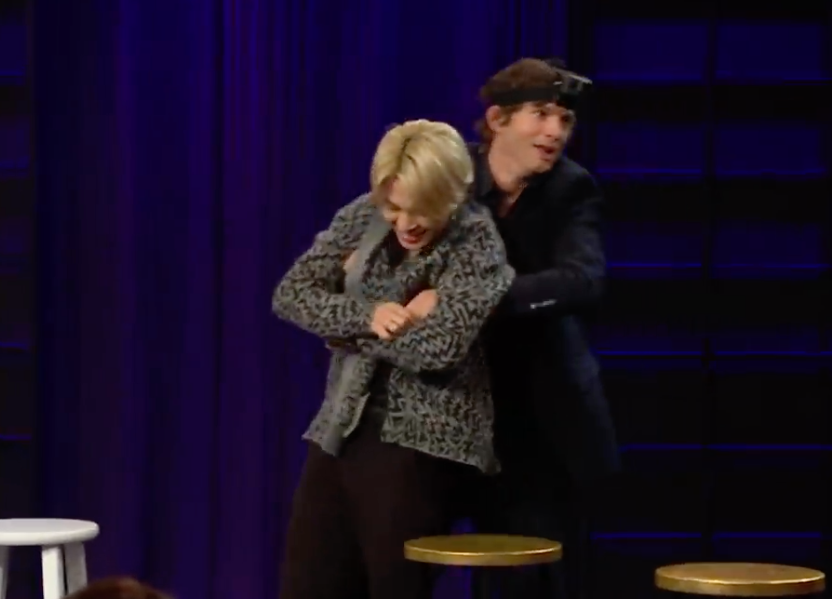 BTS took part in a game of hide-and-seek on The Late Late Show with James Corden and Ashton Kutcher. 
The K-pop stars appeared on the latest episode, in which they gave a captivating performance of their new single "Black Swan" live on TV for the first time, and discussed their forthcoming album Map of the Soul: 7. 
"The title is seven. It's been seven years since our [debut]. So seven is like a really special number for us," rapper RM explained to Corden during the interview segment. 
See the video of their "Black Swan" performance below: 
Fans were delighted by the game of hide-and-seek with Kutcher, which saw the Hollywood actor carring bandmate Jin over his shoulder after finding him in a photo booth, and hauling Jimin out from under a desk and carrying him to a chair.
Jungkook was caught pretending to be a camera man. 
The band's appearance on the show follows their attendance at the 2020 Grammy Awards, at which they performed a rendition of Lil Nas X's hit "Old Town Road".
BTS will headline two shows at Twickenham Stadium in the UK on 3 and 4 July this year, as part of their Map of the Soul world tour. 
Map of the Soul: 7 is scheduled for release on 21 February 2020.