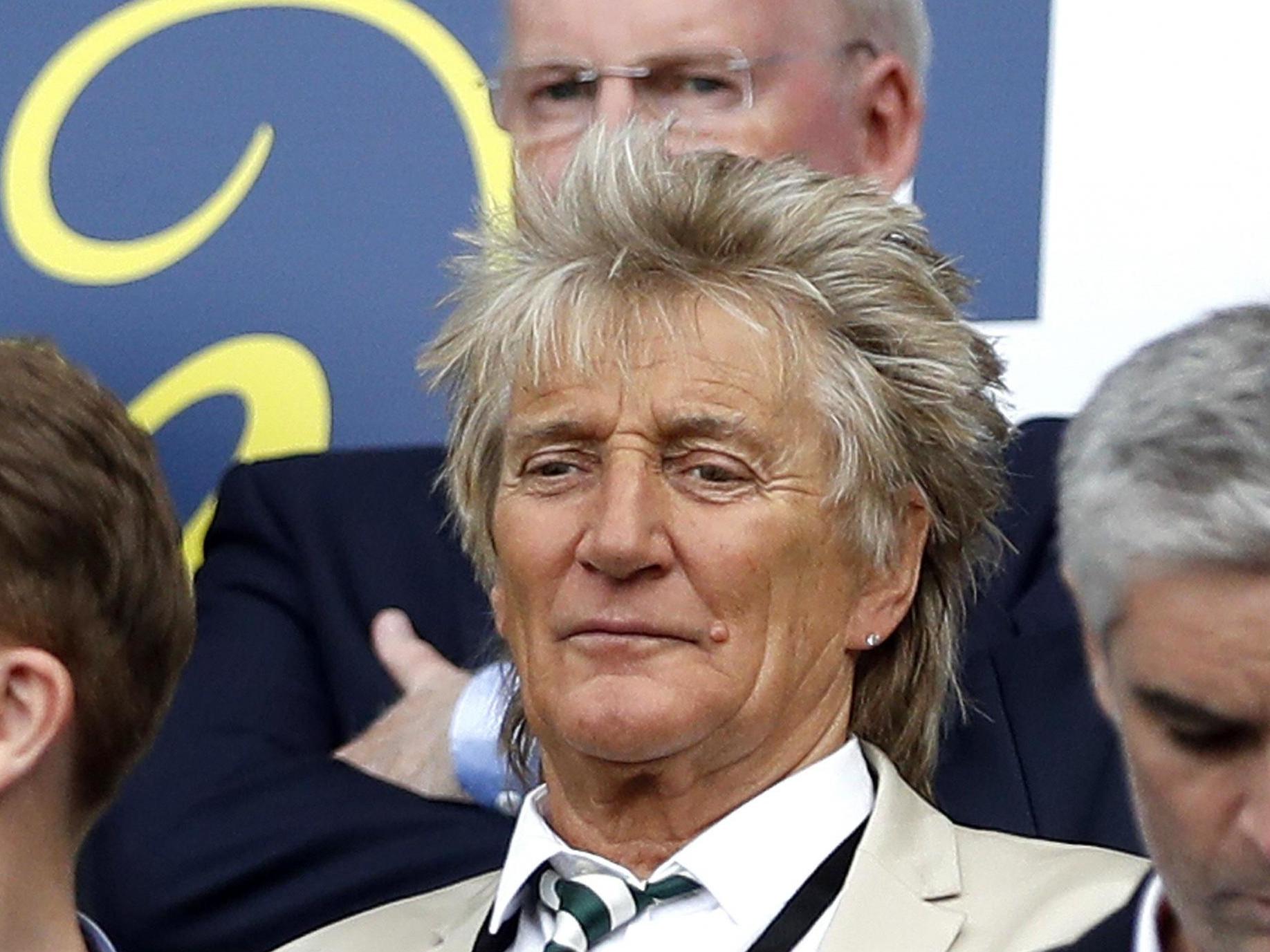 Footage has emerged of Rod Stewart apparently doing a Nazi salute and punching a security guard.
In the video obtained by MailOnline, the singer can be seen outside a children's party in Florida on New Year's Eve, dressed in a gold dinner jacket.
Stewart appears to be having a discussion with a security guard, during which he seems to make a Nazi salute with his right arm, holding his left hand to his face like a moustache.
He then seems to throw a punch at the guard with his right arm, before the fight is swiftly broken up.
In January, Stewart and his son Sean pleaded not guilty simple battery.
The guard told police that the pair were part of a group that "began to get loud and cause a scene" when they were denied access to a private party in the children's area at The Breakers resort in Palm Beach.
According to a probable cause affidavit, a man identified as Sean Stewart, 39, was accused of shoving the guard – named in the report as Jessie Dixon – after being told to back up.
This was allegedly followed by a punch in the ribcage area from the man's father, Rod Stewart.
The affidavit states that the British singer apologised for his behaviour, and explained that he became agitated after the security guard was argumentative.