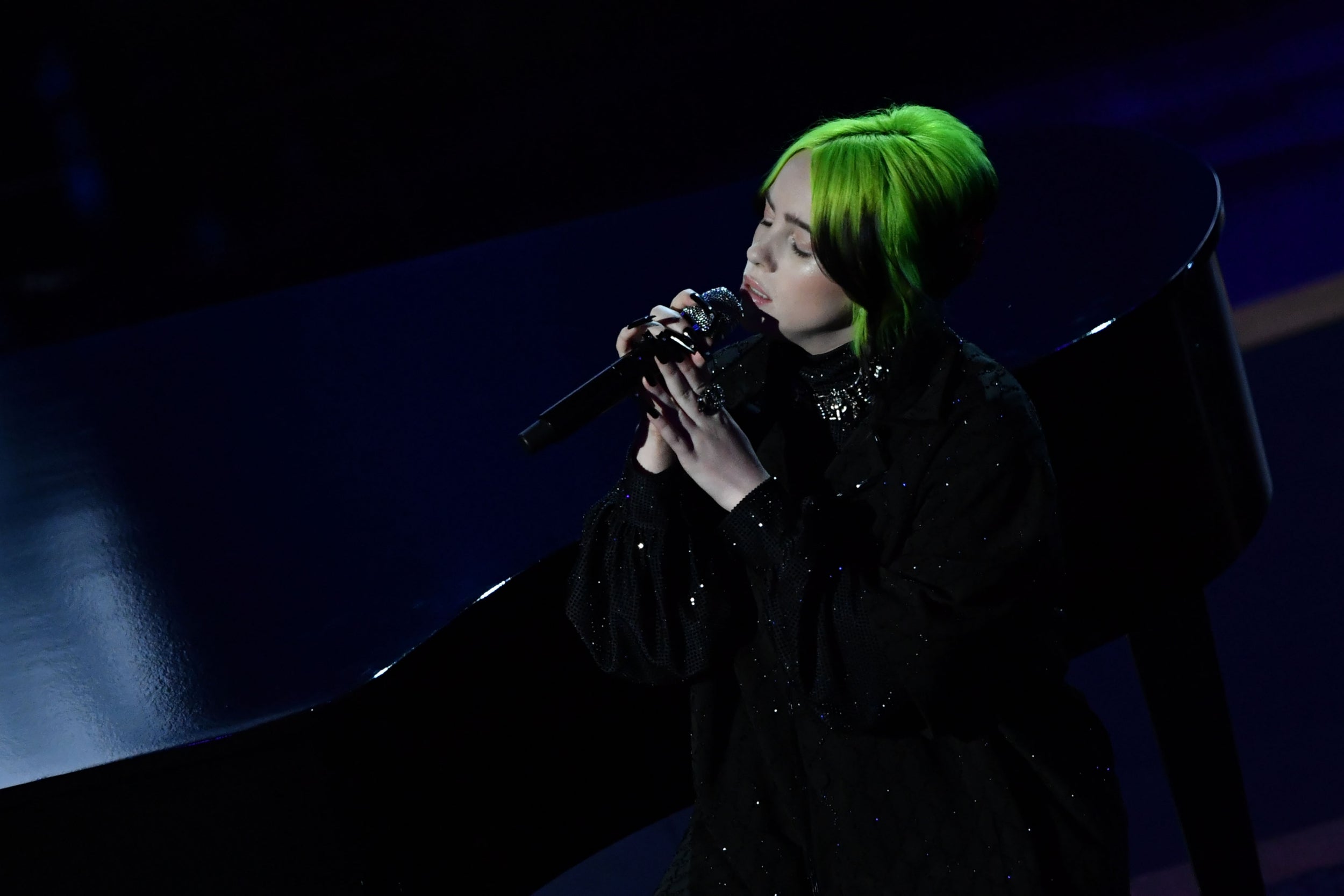 Critics are praising US artist Billie Eilish in early reactions to her James Bond theme, "No Time to Die". 
The song, which was written and performed by Eilish, was released at midnight in the UK on 14 February, ahead of the film's release in April. 
The Independent gave the track four out of five stars, commenting: "As a number of Bond tracks have done in the past, Eilish's song interpolates Monty Norman's famous theme, with a flourish of violins and the twang of an electric guitar that recalls Vik Flick's riff. Eilish's rise-and-fall melodies have something of Chris Cornell's "You Know My Name" about them, although without the rock bombast.
"The lyrics, meanwhile, cleverly play on Craig's portrayal of 007, which has increasingly delved into the more toxic side of Ian Fleming's character – Bond's tendency to isolate himself, and how his cold, almost cruel treatment of those closest to him stems from a fear of placing them in danger. "I'd fallen for a lie," she sings, "You were never on my side/ Fool me once, fool me twice/ Are you death or paradise?/ Now you'll never see me cry." "No Time to Die" is by no means a bad song, in fact, it's one of the better Bond themes we've had in some time."
Guardian critic Alexis Petredis wrote: "Like her cover of 'Yesterday' at the Oscars ceremony, 'No Time to Die' sees Eilish taking a respectful approach. There's a sense that this may all be part of a concerted effort to broaden her appeal to more mature audiences. It's a moot point whether such an effort is really necessary – her multi-platinum debut album, When We All Fall Asleep, Where Do We Go? won praise from quarters that don't ordinarily take much interest in music that appeals to teenage girls – but either way, the glitchy electronics of that record have vanished here, replaced by tasteful orchestration and nods to Bond tunes past." 
"The pair have clearly been studying John Barry's sixties prototypes, notably Diamonds Are Forever, You Only Live Twice and From Russia With Love," The Telegraph's Neil McCormick wrote. "From the sinister arpeggiated piano movement, to the ominous strings and final quivering guitar chord, the sombre ballad teeters just this side of pastiche.
"What elevates it is the absolute sincerity of Eilish's vocal, delivered with such understated intensity she sounds bomb-blasted by emotion. If you surrender to the experience, the effect is spine-tingling."
"Shrewdly, the duo retain their dark, off-kilter style throughout the song, while incorporating several of the film series' musical touchstones – swelling strings, discordant brass, and, best of all, it finishes with the distinctive minor 9th chord that closes out Monty Norman's original Bond theme," the BBC's Mark Savage said.
"The musician is known for her intimate, designed-for-headphone vocal style, but she rises to the challenge of the song's soaring climax, with her early vulnerability transforming into strength and resolve.
"It's easily the most audacious and atmospheric take on the Bond theme in recent memory."
Eilish will debut a live performance of "No Time to Die" at the Brit Awards in London on 18 February.
This article was originally published on 14 February 2020